Movers in Columbus, OH
At Custom Movers, we understand that moving can be a stressful and overwhelming experience. So whether you're moving to a new house or relocating your beloved piano, our team is here to make your moving journey seamless and stress-free. With all of our expertise in the industry, we take pride in delivering exceptional moving services to the residents of Columbus, OH, and the surrounding areas.
Get A Free Estimate Today!
Residential Moving
Moving to a new home is an exciting chapter in your life, but it can also be challenging. So let us take care of the logistics so you can focus on starting fresh in your new space! Our team of professional movers is extensively trained to handle all aspects of residential moves, ensuring that your belongings are carefully packed, transported, and unpacked at your new home. So whether you're moving locally or a longer distance, we have the expertise and resources to meet your specific needs and preferences.
Piano Moving & Storage
Has your passion for music led you to invest in a beautiful piano? We understand that your instrument holds immense sentimental and monetary value, which is why our piano moving & storage specialists are highly skilled in all aspects of piano transportation. We use specialized equipment and techniques to ensure the safe transportation of your piano, whether it's an upright, baby grand, or grand piano. You can trust us to handle your piano with the utmost care and precision, delivering it to its new destination in perfect condition.
Commercial Moving
Relocating your business is a complex endeavor that demands a seamless transition to minimize downtime and disruptions. Our dedicated commercial moving services are tailored to meet the unique needs of businesses of all sizes. With a keen understanding of the importance of efficiency and organization, our expert team ensures that your office equipment, furniture, and sensitive documents are carefully packed and moved to your new location. Whether you're moving a small office or a large corporate space, our experience and commitment to excellence make us the ideal partner for your commercial moving needs.
Why Choose Custom Movers?
At Custom Movers, we prioritize customer satisfaction above everything else. When you choose us as your moving partner, you can expect the following:
Exceptional Customer Service: We believe that strong communication and understanding are key to a successful move. From the moment you contact us, our friendly and knowledgeable team will guide you through every step of the process, ensuring that we meet and exceed your expectations.
Professional and Experienced Team: Our team of movers are extensively trained and has years of experience in the moving industry. You can trust us to handle your belongings and treasured piano with the highest level of expertise and care.
Customized Moving Solutions: We understand that every move is unique. That's why we offer customized moving solutions tailored to your specific needs and preferences. Whether you require full-service packing, storage options, or specialty item transportation, we have you covered.
Reliable and Efficient Service: We value your time and understand the importance of promptness. That's why our team will arrive on schedule and work diligently to ensure that your move is completed efficiently and within the agreed-upon timeframe.
Licensed and Insured: Custom Movers is a fully licensed and insured moving company. You can have peace of mind knowing that your belongings and piano are protected throughout the moving process.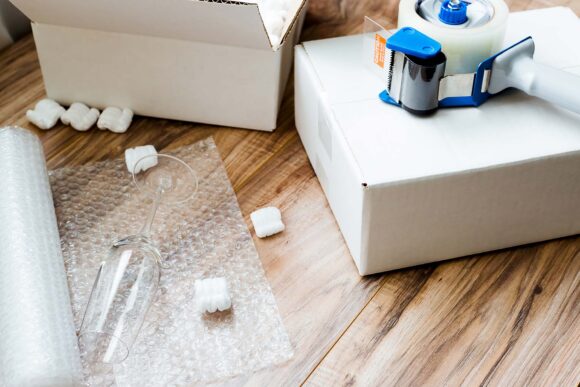 Get in Touch Today!
Moving can be a challenging process, but with Custom Movers as your partner, it doesn't have to be. So let us handle the logistics while you focus on making your new house a home! Simply contact us today to learn more about our residential moving and piano moving & storage services in Columbus, OH. Our team is ready to assist you and make your move a seamless and enjoyable experience.